Our tubes are used for hydraulic, pneumatic, exhaust, structural and electrical applications. Listed below are a variety of products that we manufacture at Calco Metal:
• Hand Rails • Ladder Rails • Grab Handles
• Bent Rods • Eye Bolts • Headlight Brackets
• Mirror Frames • Bumper Tubes
• Chassis Frame Components • Exhaust Tubes
• Hydraulic Tubes with Fittings • Grease Lines
• Fuel Lines • Brake Lines • Tank Filler Pipes
• Boom Tubes • Electrical Conduits
Don't see what you need? Want a quote?
Call us and a member of our professional team will
assist you.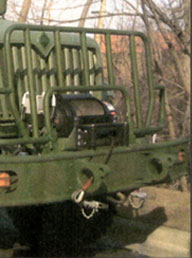 You know
what applications you require.
We have
the expertise to create them.
CALL US.